What we do
RSVP Publishing Co began over twenty five years ago when founder Stephen Picard wrote and published the novel Hymn to the Moon in 1990. Since then, RSVP Publishing has grown to become a specialist independent publisher of eclectic books ranging from the metaphysical to thought-provoking children's stories and books that we hope will enlighten, challenge and inspire our readers.
In 2009, Stephen was joined at RSVP Publishing by Chris Palmer, who shares Stephen's passion for good books, coupled with an interest in growing and adapting the company as it transitions into the digital age. Stephen retired in 2015, leaving Chris to continue carrying the torch, but Stephen still assists us with editing and great publishing advice, so that we and our authors can still benefit from his many years of publishing experience.
RSVP Publishing supports the works of NZ writers, and we only use NZ printers and paper suppliers for the books we produce. Our motto is "a book has to be pretty good to warrant cutting trees down for" !
If you're looking for a publisher, we are always interested to look at manuscripts on a no-obligation basis. Please fill out the submissions form and click the option for RSVP.
Our mission is for RSVP Publishing to be one of NZ's best independent publishers, supporting both local writers and booksellers, and to bring to the market a broad range of interesting reading material that might otherwise go unpublished.
As our logo suggests, we're into turtles (tonu in Maori). The turtle symbolises many great qualities such as fertility, wisdom and for being long-lived (both individually and as a species!). They also live happily on land or in water (very adaptable!), and as the old story goes – they may be slow, but often "sure and steady" wins the race!
RSVP joined Eunoia Publishing Group in April 2017.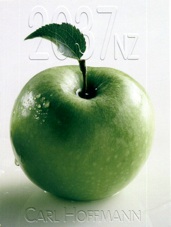 An important story told beautifully.
Alec Haudepin is a quietly driven and gifted young athlete who's spent most of his youth on the rugby field nurturing his life-long dream of playing for the All Blacks. His rise to sporting prominence belies his parallel journey of personal conflict, as he grapples with his sexuality in his own private world.
As Alec strives to remain in contention for the coveted black jersey, an appealling young stranger, with secrets of his own, moves into his apartment building.
This sets in motion a chain of dramatic events in which Alec's yearning to explore his repressed feelings views with his need to be accepted by a rugby community that is yet to contend with what he represents.
Exploring the changing social dynamic with beguiling subtlety, Broken Play is a fictional work of identity and longing, violence and redemption, and is absorbing and evocative story of reluctant pioneer in one of the most hallowed domains in New Zealand society.
"This is a feverishly colourful story. It contains the requisites – love, sex, adventure and politics. And really, it's a clever conceit."

-Lyn Loates. NZ Herald
In 1837, on remote St Helena's Island, Frenchman François Lelièvre searches for a willow beside Napoleon's grave, a tree in which he believes Napoleon's spirit is alive, inspiring ideals of liberty, equality and brotherhood. This will grow in Akaroa, New Zealand, in a time of conflict, as the French and British compete to colonise the land.
From England a young schoolteacher, Marianne, sets out on a troubled path that will lead her to the same place, looking for her own sense of liberty. Meanwhile, a Maori man of the region – Manako-uri – must face his own challenges as the newcomers plant their hopes and dreams in his land.
Based on real events and people from our colonial past, this impeccably-researched and dramatic adult fiction follows the lives of the main characters as they become entwined together in an intense story of adventure, love and loss.
This novel explores not only an important chapter in New Zealand's history, but also the deep and sanguine forces that drove the early settlers and pioneers to leave safe and familiar Europe to etch new lives for themselves in the far-away, unknown and often-treacherous corners of the world..
"Goldwater writes competently and often amusingly. He traces the winery's rapid growth via Marlborough Sauvignon Blanc, export and merger, offering anecdotes about winemaker's sex lives and the boozy antics of merchants…"
- Michael Cooper, NZ Listener
When Kim and Jeanette Goldwater planted their first tiny vineyard on a couple of hillside acres on the magical island of Waiheke, just 15 miles east of Auckland City, all the leading experts warned them that grapes would not grow in that inclement salt-laden environment.
The Goldwaters, both 4th generation New Zealanders, had no experience of winemaking, but doggedly persisted with their island experiment and eventually proved the sceptics wrong by winning numerous international awards for their wines.
This success encouraged them to expand their enterprise,
first into Marlborough and then into the Hawkes Bay, to eventually become one of New Zealand's largest and most prestigious winegrowers.
In this story, Kim Goldwater relates just how this couple of ingenuous Kiwi battlers succeeded in creating a
world-renowned winegrowing enterprise on that remote little antipodean island.
He captures the passion, optimism and determination in overcoming the numerous obstacles thrown in their path by the vagaries of the weather, the experts and the bureaucracy.
Not only did they succeed in their endeavour, but flourished – against all odds – the reality of their enterprise far exceeding their dream. Vineyard Virgins chronicles their fascinating and inspiring journey.
"Beauty and wonder win the day in this delightful story about the importance of being true to yourself. Dress-up divas everywhere (and their mums) will love it."
-— Sarah Johnson, Children's Author
Abigail's world is full of colour and possibility – each day she explores new characters through creative outfits designed in her treehouse. But will Sally Pepper next door manage to convince Abigail that being a 'grown-up' is better?
Find out in this delightful rhyming story by New Zealand author Latesha Randall and illustrator Esther Tattersall that has charmed children and adults alike.
The third novel by award-winning author.
Included among the 25 best books published in English worldwide in 2013, and one of only three written by New Zealanders
Nancy has gone from NY to NZ and lives a peaceful life with her Kiwi husband, Mike, and their seven-year-old daughter, Chloe – until a holiday escape to Fiji takes an unexpected turn.
Over the next decade she will have to deal with both the fall-out and her idiosyncratic mother-in-law, Edith.
Against a backdrop of time passing, life serves up light and darkness, tears, joy and illumination when the three generations of women least expect it.
Victoria University of Wellington Doctoral Scholarship funded
"Funny, totally serious, philosophy too good to be true, drawing on thoughts from Genesis, Marx, Maori beliefs and Steiner, this 90-pager romps through a fantasy. For all its quirkiness this is a genuinely serious, thought-provoking gem. Are things too good – is Nirvana possible?"

-Hawkes Bay Today
Natural catastrophes and imminent civil war early in the 21st Century destroyed New Zealand to the point where its only hope of survival lay in annexation by the USA.
A billionaire saved her country by donating all her wealth to the nation, by founding a political party and by introducing drastic, innovative changes which included dispossession of all landowners, a generous immigration policy, a basic income for all, making all work voluntary, a fair justice system and freedom of choice in education.
Her ideas worked and within a few years New Zealand became prosperous, with no ethnic or racial problems.
Radio Vienna sent one of its reporters, Nora Zandler
to investigate the New Zealand experience and discover any cracks in paradise.
In 16 short stories Carloyn Young skewers love, trust and commitment – and her delineating eye leads unerringly to that vital moment in relationships when fate hangs in the balance. Her range is astonishing, her vision unique.
Winner of the Ashton Wylie Award
New Zealand Book Awards for writers of the Mind, Body & Spirit genre.

"We can't change the past and we can't predict the future, so we must always live in the now and appreciate it for all its glory. The 'Now' is really all that exists, Ayla. Some people spend their whole life waiting to start living. The time is now!"
Jennifer McIntosh has woven valuable insights into this enchanting story of nine-year old Ayla and her elderly neighbour, Pearl. Through the teenage years, Pearl shares her wisdom and uses her cherished collection of cushions as metaphors to gently share poignant lessons on love, faith, hope loss and other first encounters, as Ayla 'comes of age'.
"Based on author Julia Sutherland's PhD thesis about the drug scene,especially as it affects mothers and their parenting, and interviews with women recruited from the Methadone Clinic, the book aims to explore and make sense of the drug culture as a mythical world."
-Otago Daily Times
The Spell of Morpheus – a story of women and drugs in one New Zealand town – was adapted by author Julia Sutherland
from her psychology thesis while she was a PhD student at Otago University.
She describes the novel as "a journey in and out of a fairytale", and she based the book around the extended interviews that she made with 10 women from the Methadone Clinic.
The subtext of the novel is concerned with the incongruities of current drug legislation, and the morality and hypocrisy of what's legal and what's not.
"Several well-executed and unexpected twists kept me guessing to the end and I finished the story wishing there was more to read. Young's novel is a gripping read and a timely reminder that money does not solve all of the world's ills."
— Otago Daily Times
Bad debts, a family tragedy, and miserable marriage.
Architects Meg and Michael are knackered in The Lotto Winner. Until she wins three-and-a-million dollars, that is – and then their troubles really begin.
Imagine: your business has gone bust, your marriage is failing and your life is generally going down the drain. Then it happens – you win the first division Lotto and your cares are left behind you…
New Zealand author Carolyn Young traces the fortunes of a "typical" Kiwi family after just such a stroke of luck.
The Seed is the first and only English edition of Florence Kiss's prize-winning French novel 'Seuls'.
When the lights go out and the world ceases to exist after thermonuclear war – when all order breaks down and the last remnants of the human race mutate into unrecognisable creatures, half-man, half-beast – what, if anything, can survive?
In the flick of an eye while the southern hemisphere sleeps and the northern half is watching 'One Man Too Many', the favourite TV show on the planet, the Earth becomes an eternal reminder of Man's sin. Its vanished cities, evaporated seas and irradiated fauna and flora cover the petrified surface with a carpet of ashes. Living and material humanity melt into the ground that once sheltered life.
What will be the meaning of life in this emptiness, in a world that has retrieved its primal nudity, its original darkness? A world like the handful of survivors left – desolate at still being alive without love, beauty, food or drink to sustain them… until one survivor unearths the seed.
In this unique, prize-winning novel for the 21st Century, Florence Kiss issues an astonishing wake-up call which nevertheless leaves space for hope.
Crystal Mission begins with the Greenpeace Antarctic expedition and leads a New Zealand doctor into fantastic territory – the discovery of a planetary electro-magnetic grid, and its connection with ancient foundation points like the Great Pyramid of Giza, a crystal mountain in Arizona, and secret sites in Tibet and New Zealand.
Assisted by Hopi Indian, Mayan, Australian Aboriginal and New Zealand Maori wisdom-keepers, Crystal Mission becomes an exploration into the history of Planet Earth. Ancient healing methods involving crystals and electro-magnetism are rediscovered and put to use, both on a human and a global scale.
Crystal Mission is the story of one New Zealand explorer who voyages into the American New Age consciousness and lived to tell the tale… Cornelius van Dorp, intrigued by the "magical" power of crystals, has written what must be one of the most interesting inside accounts of lunacy, solipsism and yes, "far out" work being done in the New Age south-western community.
We meet an ex-IBM scientist working on medical applications of crystal technology, ex-US naval intelligence operatives sounding the alarm over UFOs, a man who may or may not be a CIA agent with a crystal purportedly snatched from an underwater pyramid in the Bermuda Triangle, and a crew of people whose group therapy consists of channeling ancient Egyptian deities.
"Trail of the Hawk is also a study of synchronicity, which Carl Jung described as the meaningful coincidences which surround us and which hint at the underlying magic which connects all elements of the universe"
— Napier Daily Telegraph
A sequel to Crystal Mission, Trail of the Hawk is a fascinating 8,000-mile trip undertaken by four New Zealanders and a Choctaw Indian guide around the American Indian nations.
On a deeper level it is an exploration into the history of Aotearoa, and a sacred journey of initiation into the shamanic realms where the hawks by the roadside become messengers on the currents and tides of Tawhirimatea, the god of the wind.
Search for the Feathered Serpent
Search for the Feathered Serpent is a sequel to Dr van Dorp's earlier books Crystal Mission and Trail of the Hawk, and also retells them in brief summary.
It is a record of the doctor's own personal journey as he tried to make sense out of life, from his earlier days in medical school and general practice, his time with Greenpeace as base doctor at the Antarctic base – where in 1987 he had a cathartic experience at the time of the Harmonic Convergence – and his personal travels throughout South America, following the signs and synchronicities and seeing where they would take him.
Icycle and the beginning of the next – and that the time is here now for us all to wake up to our true natures as cosmic beings.
In Search for the Feathered Serpent, Cornelius van Dorp focuses – through the means of a mystical stone-trail to Mexico and its ancient peoples, from whom the timing of the Harmonic Convergence came – on a search for Quetzalcoatl, the Feathered Serpent.
At the end of the journey the realisation comes that the feathered serpent can be found within us all, that the historical figures have been guides for this time – the climatic end of one great Mayan cycle and the beginning of the next – and that the time is here now for us all to wake up to our true natures as cosmic beings.
How genetic engineering could irreversibly change our world.
Decisions we make today on genetic engineering may well have irreversible repercussions for the future of all life on Earth. The effects of GE have the potential to be cumulatively catastrophic, and to affect all future generations.
Once the genetic genie is out of the bottle (or the lab), there's no putting it back. Yet it is difficult for ordinary people to evaluate or even take seriously because its effects are, at present, by and large invisible without a microscope.
Genetic engineering is a biological time-bomb, and the fuse is already ticking…
This is a felicitous first novel written by a young Aucklander completely under the spell of Oscar Wilde.
-Christchurch Press
Here is a writer with an obvious talent for his craft – someone must have a serious heart-to-heart talk with him about his future endeavours.
— Daily Telegraph, Napier

When one is in love one begins by deceiving oneself, and one ends by deceiving others.
The story of Lara Englewood, a French actress, and her romance with a New Zealand writer.
"The book is entertaining, funny, serious and informative and essentially a survival bible for air travellers."

-Hawkes Bay Today

"Exporters who clock up the miles will enjoy flying-related tips, from cabin baggage to handling a hijacker, interspersed with plenty of forthright, theatrical storytelling."

— NZ Export Magazine
A survival bible on safer air travel for tourists and business travellers

Why you need this book…
- You could pay less for your next air ticket.
- You could triple your free baggage allowance
- You will travel more comfortably
- You will travel more safely
- You will have questions answered and fears erased
- It will entertain you en route
- It will tell you how to recover your aircraft from hijackers
- It will teach you how to land your Boeing 747

"Hemana revives the ancient form of divination for modern times to use for seeking direction, guidance and prophesy. You can either choose the traditional method of sea shells, or use the set of 12 pictorial cards, representing the myths of Maui (which come with the book), beautifully illustrated by Jane Rushton."

— Rainbow News

Matakite-o-Maui is in fact a very ancient system of divination for prophesy used by the Maori seers and prophets. It is created around Maui-tikitiki-a-Te Ranga, otherwise known as Maui, a demi-god, a hero by his many feats, and also an ancient ancestor to Maori.
Accounts of Maui's life are portrayed in the form of twelve myths which describe the deeds and useful devices he created to benefit mankind, and these are portrayed in the divination rite using beautifully illustrated Tarot cards.
"In having spent a great part of my life undertaking prophesy readings for others using mainly the conventional tarot cards, I was naturally very excited to discover a traditional Maori form of divination, and even more keen to revive it into a usable form for application into today's world," writes Joyce Paraone Hemana.
"The book has five chapters covering all you need to know about the island, its people, history, conservation and economy and it finishes with a short directory of useful telephone numbers. The blurb says it all: 'Everything you ever wanted to know about one of the most beautiful islands in the world."
— Southland Times

The island of Waiheke lies 17 kilometres east of Auckland and 15 kilometres west of Coromandel in the Hauraki Gulf, belonging to the North Island of New Zealand. It is the largest of the 40 or so islands within the Gulf and has 96 kilometres of coastline. The island is circled by delightful beaches.
There are fine sandy beaches and many deep sheltered bays which provide good anchorages. Modern Waiheke has seen the western part of the island become a marine suburb of Auckland, with over 1,000 people making a daily, 35-minute ferry commute to the foot of Queen Street in Auckland City. East Waiheke is still relatively remote and pastoral, resembling the Scottish highlands.

The overall impression of the island today is of quiet cottages clustered in settlements, fantasy houses clinging to the hillsides and commanding the ridelines fringing the beaches, with peaceful pastures undulating down to the coast. The coastscape is an increasingly Mediterranean mix of vineyard and olive plantings.
The standing population of around 10,000 people swells to 40,000 over the summer weekends and holidays.


"Clearly articulated with passion, compassion, extensive knowledge and warm humour, Mark Whitwell compels students and practitioners at any level to experience the joy of Yoga as empowering, life-affirming and liberating."

— Susan Swan, Director Positive Yoga and Hamsa Yoga.
Conspicuously absent from current teaching is Yoga as the union of polarities and its obvious implication to the male and female union within and without – the nature of life itself
Hatha Yoga is tantric practice. While Vedantic Brahmans – the caretakers and contemporary proponents of Yoga – borrowed tantric practices to develop their religious aspirations to transcend this world, they denied the essential purpose of Yoga to link the mind to the wonder of our own condition.
Tantric traditions also confused Yoga with religion in their attempt to conquer nature or to go 'beyond'. Meanwhile, the idea of 'tantric sex' has become popular without its context and catalyst – an actual yoga practice designed for each person.
The historic predominance of monastic order and other worldliness – mainly Christian and Buddhist – created elitism in society that severely diminished the perceived value of the individual. The householder life was devalued and the mutuality between man and woman eliminated. Humanity still suffers this persuasive life denial, the search for truth as 'other'.
However, at this time in evolution individuals may understand and heal by enjoying the wonder of life moving in each one of us as body, breath and relationship.
Mark Whitwell puts a spotlight on these issues to restore and efficient and complete Yoga for everybody.
"The language is highly descriptive and colourful. The artwork is beautifully detailed and the serious subject matter is reminiscent of the C.S. Lewis era."
— Asian Review of Books
A beautifully illustrated children's book for kids aged five to nine years old.
When the wind blows across the firth, the white horses rear up and gallop into the night. I feel the pattern of the hoof-beats in my dreams and know that I must go with them, to the shadow of a new and mysterious land.
The enjoyment of this book lies in its poetic language and the surreal, dreamlike quality of the illustrations. This is a story for children who enjoy thoughtfulness, and who like to have images built up with words in their minds.
— NZ Herald
Each story in this book captures moments of pure desire in all their complexity and paradoxical simplicity.
At RSVP Publishing Co, we're strong advocates of corporate responsibility and place-based giving. We currently support and assist a small number of organisations that make a positive difference to the quality of people's lives and their environment.